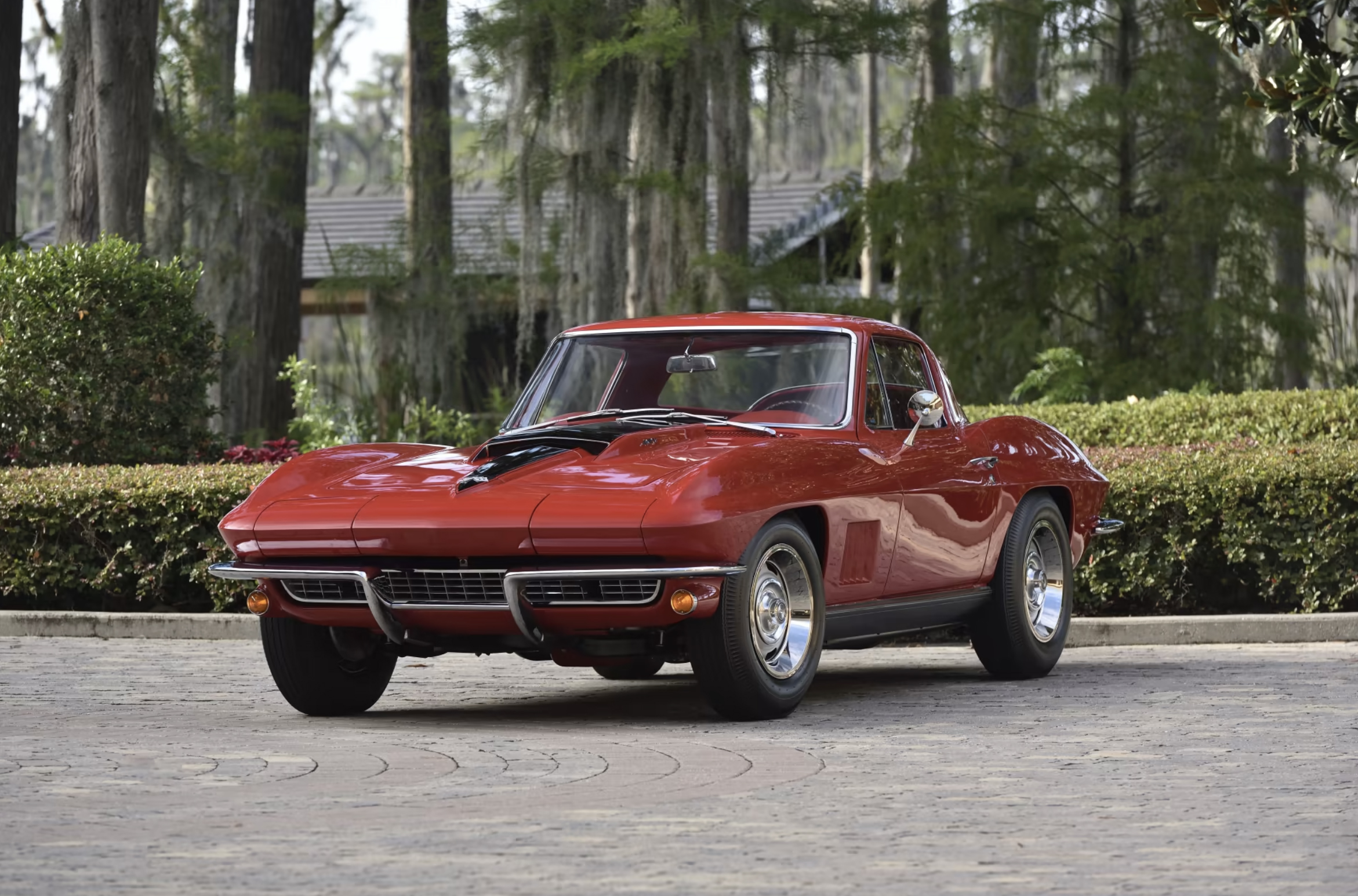 The L88 engine package offered in C2 and C3 Corvettes remains one of the most sought after and highest priced options. There were only 20 C2 Corvettes produced in 1967 with this engine option. The Corvette featured in this article is the only known Rally Red model produced in 1967, and will cross the auction block at the Mecum Auctions Kissimmee event in January 2024.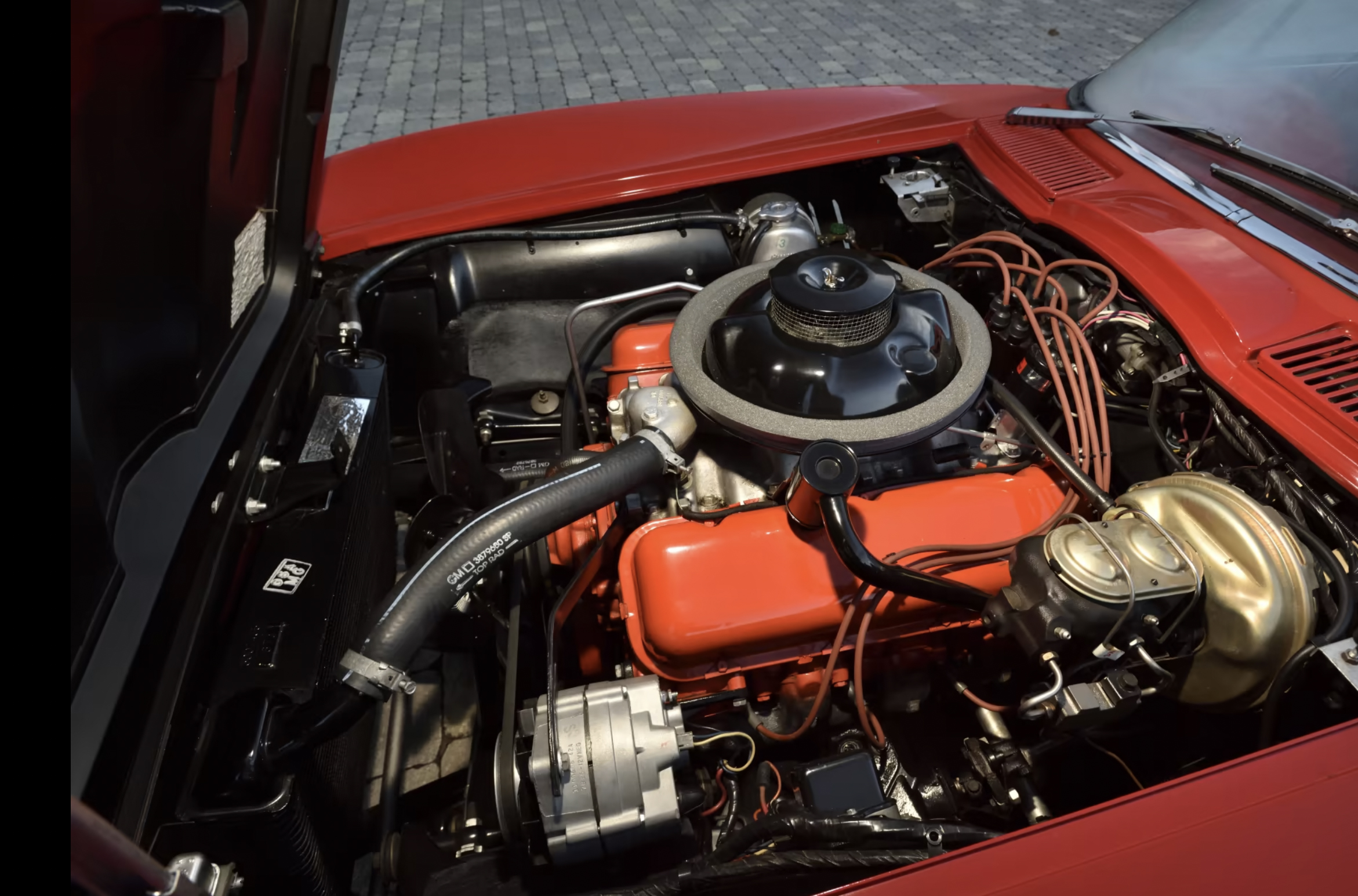 It features an M22 Four Speed manual transmission (The Muncie "Rock Crusher"), and has less than 12,000 miles on the odometer. It previously sold for $3.5 Million at the 2014 Barrett Jackson Scottsdale auction.
The L88 engine option was only offered in the 1967 to 1969 model years. It was a highly modified 427 cubic inch version of the Chevrolet Big Block engine, with a solid lifter camshaft with an added inner dampener spring, forged pistons, forged steel crankshaft, thicker connecting rods with floating wrist pins, stamped steel rocker arms, thicker pushrods, and aluminum heads.
It was rated at 435 horsepower, about the same as the L-71 engine option. However, that rating number was considered extremely conservative, as the L88 was essentially a racing engine that actually produced between 560 and 600 horsepower.
The L88 engine option was not generally listed in sales materials, and it required several heavy duty components to be ordered, adding almost $1,500 to the base price of $4,400 (USD). Only 216 models are known to have been built in the three year production run.